A range of cost-effective flooring solutions
At Walker Timber Engineering we specialise in producing engineered flooring solutions for both housebuilders and contractors. We manufacture and supply both I-Joists and Posi-Joists from our two strategically based factories and can produce complete floor joist systems for projects of any size.
I-joists provide great strength in comparison to their size and weight and do not distort, shrink or split like traditional joists.
Posi-Joists combine timber and a metal web, providing exceptional lightness, strength, and performance.
A cost-effective option suited for both masonry build and timber frame construction projects, our engineered joists are manufactured to exact customer specifications. We can supply both loose joists and factory-produced floor cassettes for crane fitting, with both formats offering guaranteed structural and dimensional stability.
Key technical specification
Designed to EC5 (Euro Code) or British Building Standards.
Designed and manufactured to bespoke and exact customer specifications.
Optimisation software and cross-cut saws for precise measurements.
Factory manufactured, uniform dimensions for installation accuracy.
PEFC™ certified.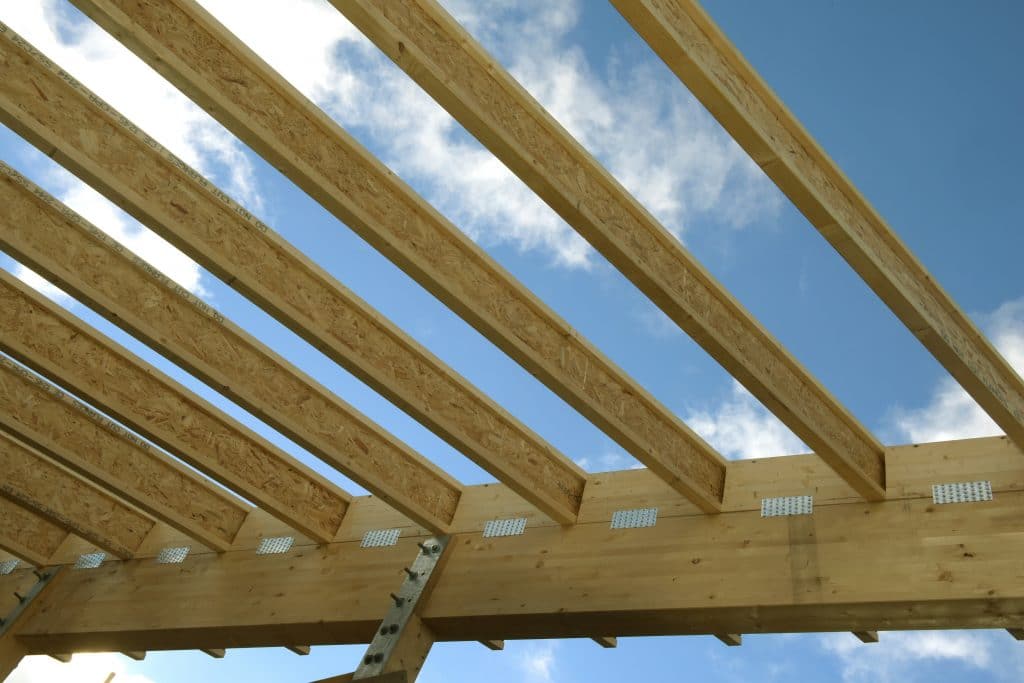 Why choose Walker Timber Engineering?
Quality
Our joists are produced in a factory-controlled environment. Our automated cutting processes ensure the highest precision of measurement and manufacture.
Expertise
We have highly qualified in-house teams to handle all aspects of joist design, manufacture, and onward distribution to customer sites.
Dedicated Software
Our experienced floor joist designers utilise our state-of-the art software. Their expertise and the precision of the systems they use ensures that we can meet the most stringent customer requirements.
Good Communications
Our designers liaise directly with customer build teams to create innovative and efficient off-site flooring solutions that are easy to handle and quick to install on site – accelerating the overall construction process.
Ease of Installation
Our joists are delivered to site in individual plot packages, fully labelled for easy identification. Plot packages are inclusive of associated metalwork, ancillary timbers, stairwell protection, and chipboard flooring supplies (if specified) – and we always include our design layout drawings to assist with installation.
Please contact our sales team to discuss your flooring requirements in further detail.