Complete engineering solution for record-breaking project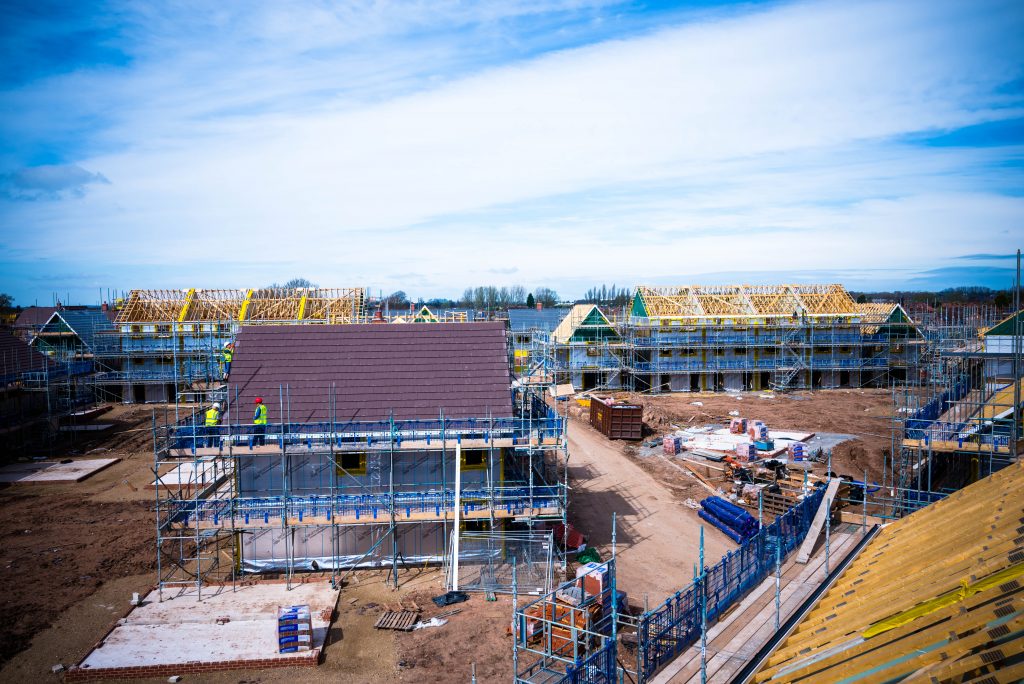 We were contracted by Lovell Partnerships Ltd to design and supply the structural kits for 346 housing units for MOD Stafford. The housing development at Beacon Barracks in Stafford was designed to accommodate soldiers and their families returning from Germany as part of the British Army's relocation back to the UK. With families scheduled to move in from September 2015, the large scale project needed to be delivered in just six months, without compromising on quality.
We provided a complete engineered timber solution for the project, designing and supplying not just the timber kits, but also insulated wall panels, floor cassettes and roof trusses.
The resulting homes are high quality and energy efficient, with no need for renewable add-ons.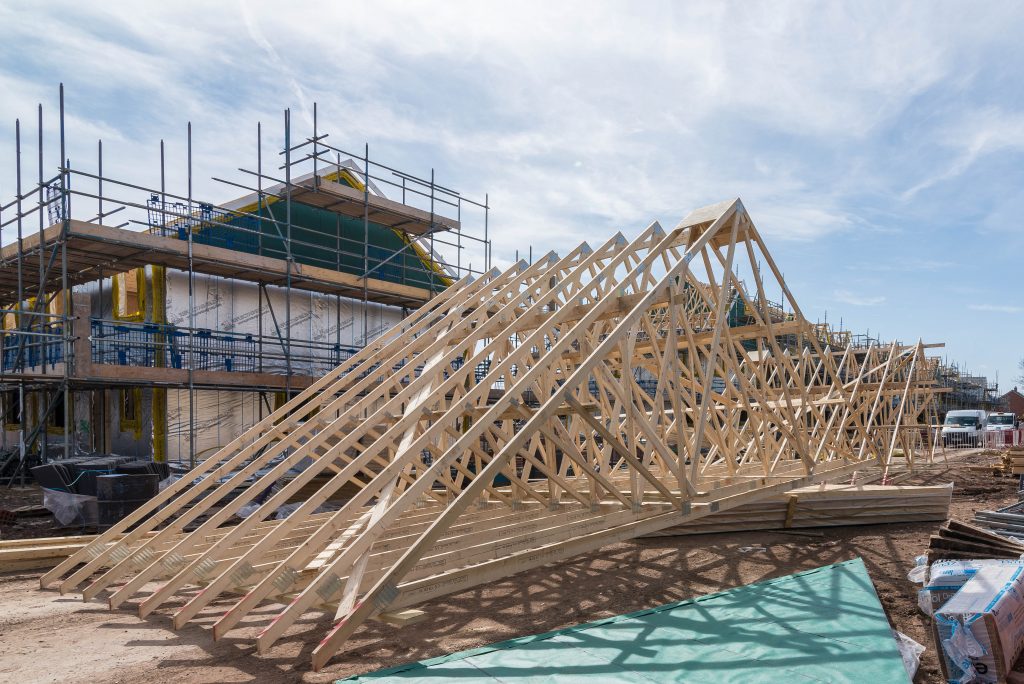 Many developers look to timber frame to benefit from the combination of speed and the ability to build high performance building envelopes. This project really demonstrated these benefits in action. With an average of 15 homes erected per week, it was one of the fastest housing projects ever to be completed in Europe.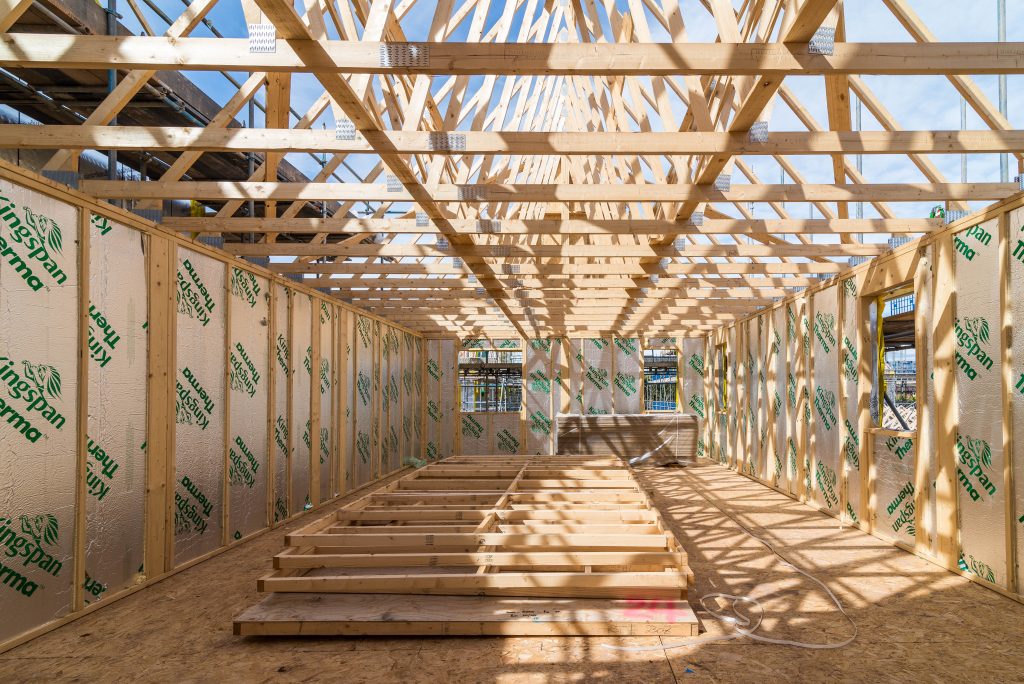 Key Elements of Project Delivery
Large-scale, public sector.
Fast turn-around.
Provision of a complete engineering timber solution.
High-quality, energy efficient homes.
15 homes per week erected.
No compromise on quality and eco-credentials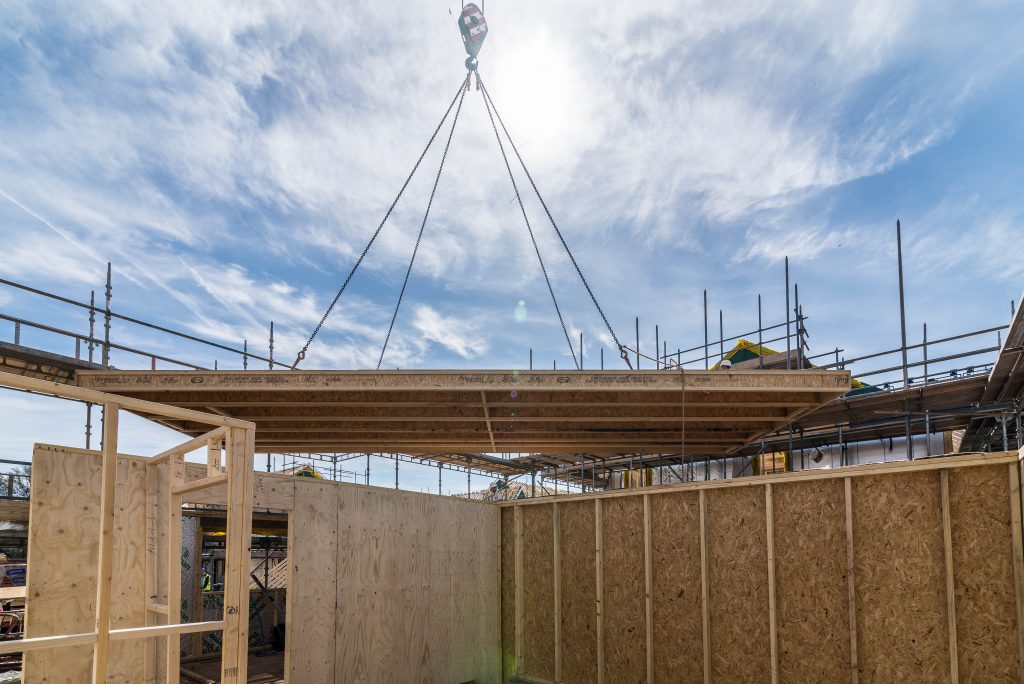 To meet the project deadlines, we utilised two of our factories which ensured good continuity of supply and good back up.
We erected the frames for all 346 units on the super garrison, averaging 64 plots per month.
The level of teamwork involved in this project ensured that the build programme went to plan, allowing the very tight deadline to be met. We worked closely with Lovell from day one. Our two teams dove-tailed together seamlessly, thanks to good communications and careful planning. This ensured that all units were completed with no compromise on quality.
The specification required of the timber frame for these houses was to achieve an external wall u-value of 0 .19 W/m2K. We succeeded in meeting this target by using factory fitted Kingspan Therma product TW55 insulation.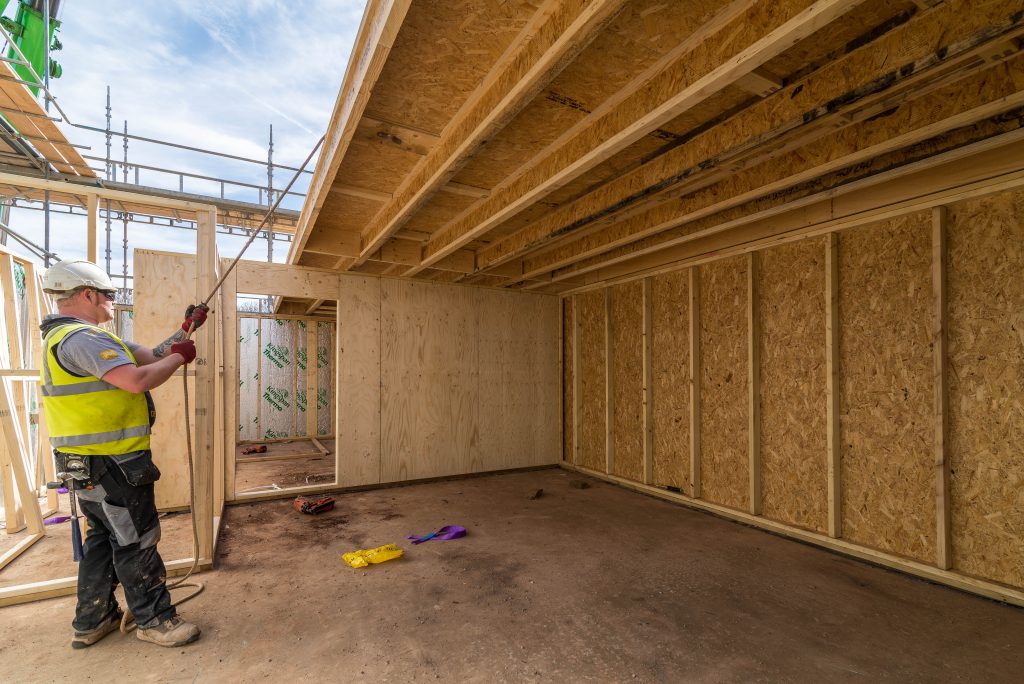 Client Response
John Leary, Project Director at Lovell Partnerships LTD said:
"The working partnership with Walker Timber Group was incredibly beneficial in helping us complete the super garrison ahead of the soldiers and their families' arrival.
Speed and expertise were key and Walker Timber met with our rigorous and uncompromisingly high standards for such a prestigious project. This project has been frequently cited as the fastest show in town. In my 35 year career I haven't seen anything that comes near the '15 a week' homes that have been erected here in Stafford."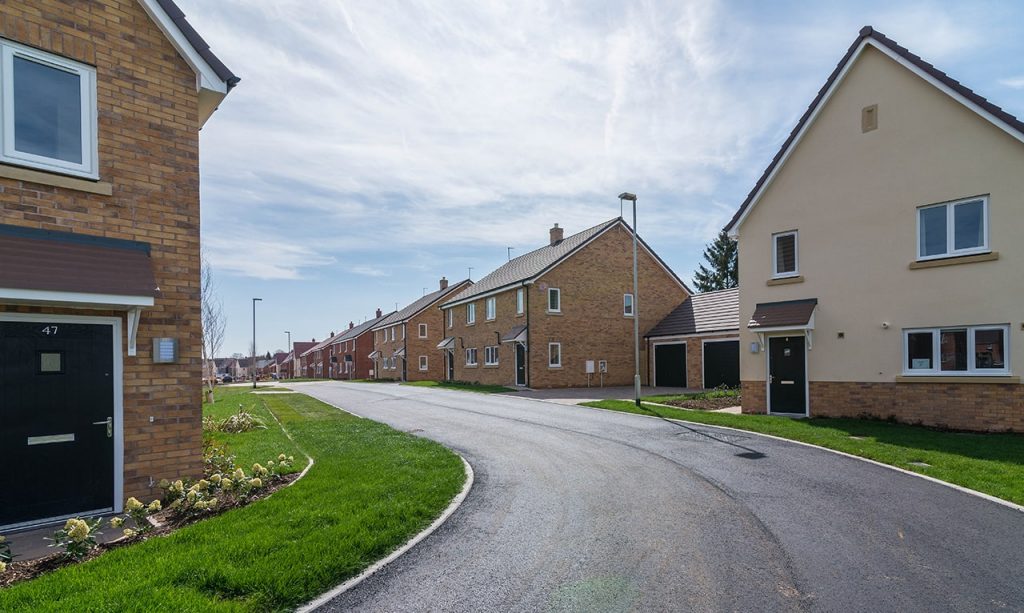 Get In Touch
Please contact our sales team to discuss your requirements in further detail.